A dining experience for the discerning epicurean
The Restaurant + Bar at Zero George
The Restaurant + Bar at Zero George serves up some of Charleston's biggest flavors and most dazzling dishes from undoubtedly the tiniest professional kitchen around. Dining here is utterly refined and a true adventure as Chef Vinson Petrillo masters seasonal local ingredients, and elevates food to the sublime art of delicious sophistication. Don't miss our decadent bar, overseen by the exceptionally talented Megan Mina for an urbane cocktail or inviting happy hour destination.
Come see, taste, and sip, for yourself why Zero Restaurant + Bar has ranked Zero George as one of Condé Nast's Top 5 Foodie Hotels in the World.
The Restaurant: Tuesday-Sunday, 6:00-10:00 p.m.
The Bar: Daily, 5:00-11:00 p.m.
Decadence & Delicacies
The Caviar Bar at Zero George
Named "The Coolest Reservation in Town" by FORBES, The Caviar Bar at Zero George offers an approachable, à-la carte complement to the heralded cuisine of The Restaurant + Bar. A carefully crafted menu pays homage to Chef Vinson's previous role as Chef de Cuisine at Caviar Russe in New York City and reinforces Zero George's reputation for unsurpassed caviar service in the Low Country and beyond.
Seat yourself at our Piazza bar and experience a classic presentation of Regiis Ova caviar along with divine accompaniments like crème fraîche, house-baked brioche, perfect six-minute soft eggs, lemon and potato chips all of which can be paired with Beverage Director Megan Mina's hand selected champagnes, wines, and cocktails.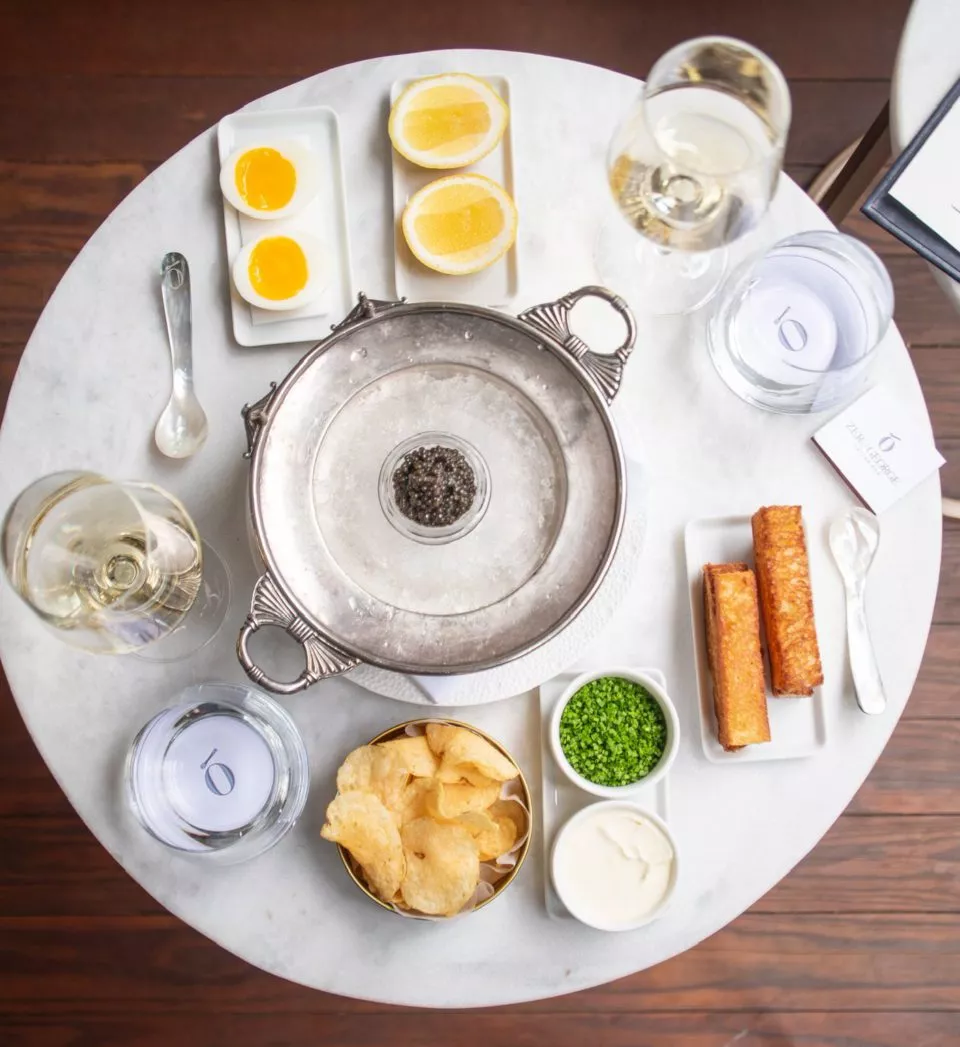 Get tutored in good taste
The Cooking School at Zero George
For those who really want to stir up something special in Charleston, Zero Cooking School offers a unique way to expand your culinary repertoire. Our intimate cooking classes led by our own Executive Chef Petrillo and Sous Chef Chavis are an experience you'll not soon forget.
Heralded by FOOD + WINE as one of the best new cooking classes in the world, our Zero George Cooking School is a unique Charleston experience—a multi-course meal with wine pairings, plus heaping servings of professional expertise and practical application.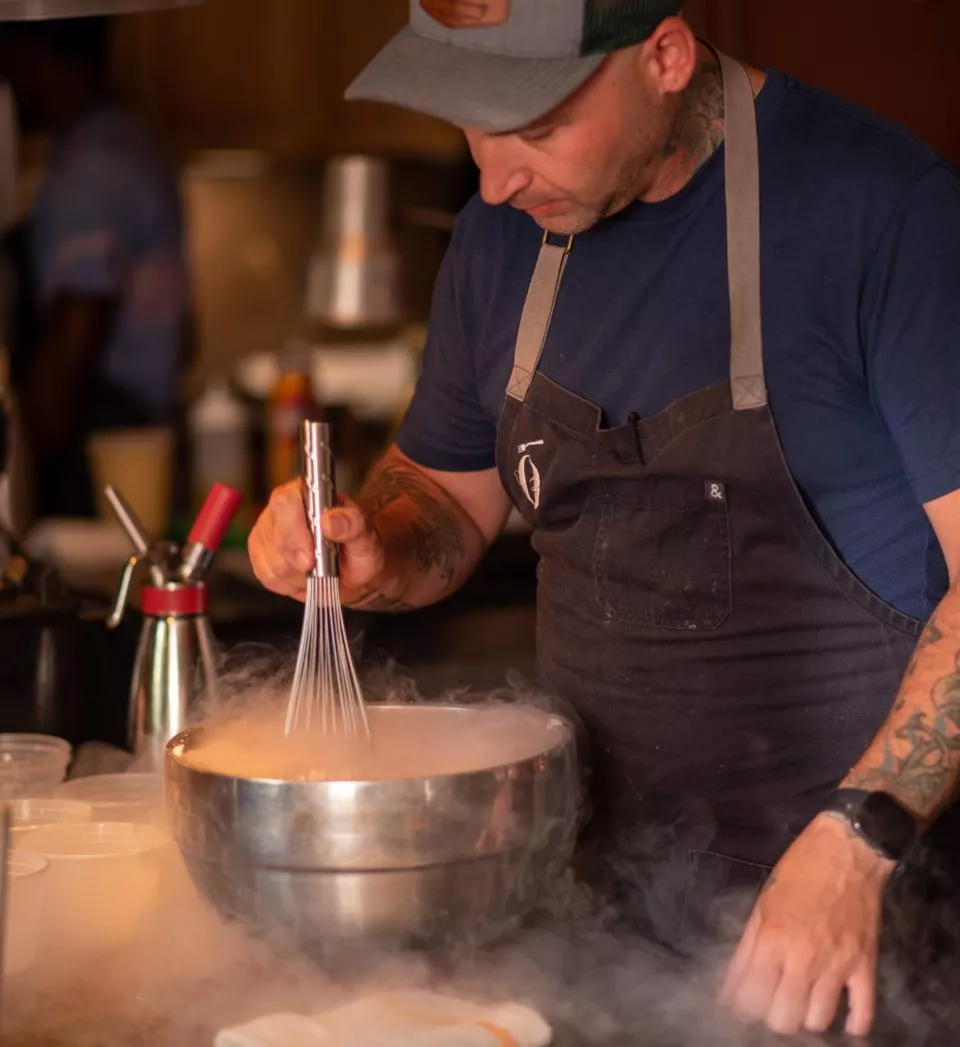 From the Street
Dig in to some delicious articles.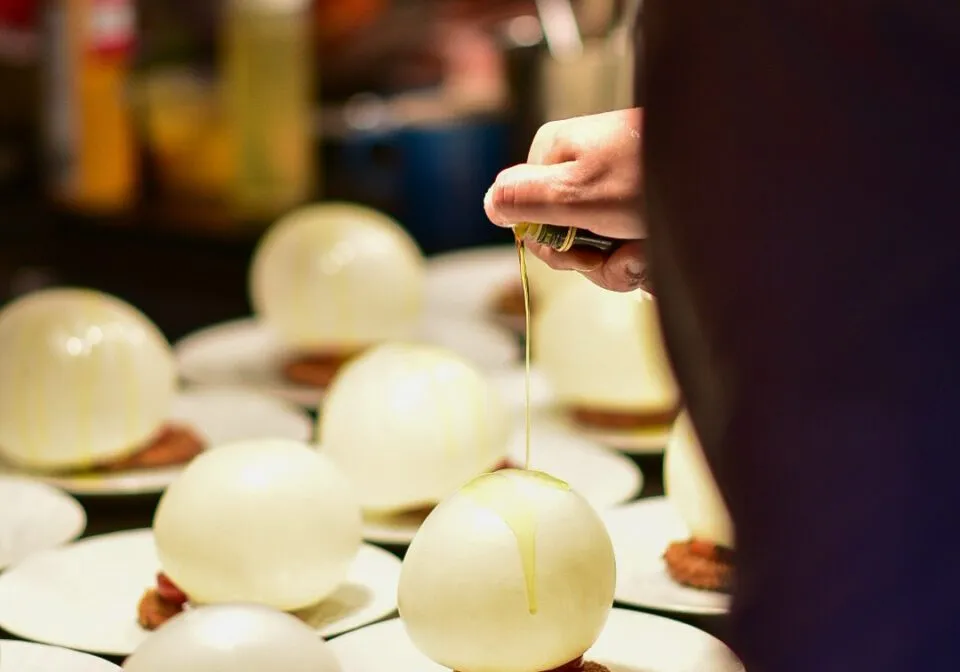 April 7, 2023|Press & Awards
StyleBlueprint 3 Epic Tasting Menus to Experience in the South
We are honored to be featured in StyleBlueprint's list of three tasting menus across the South that are worthy of a road trip. "In a culinary mecca like Charleston, it can be challenging for a restaurant to stand out, but Zero Restaurant + Bar manages to distinguish itself thanks to…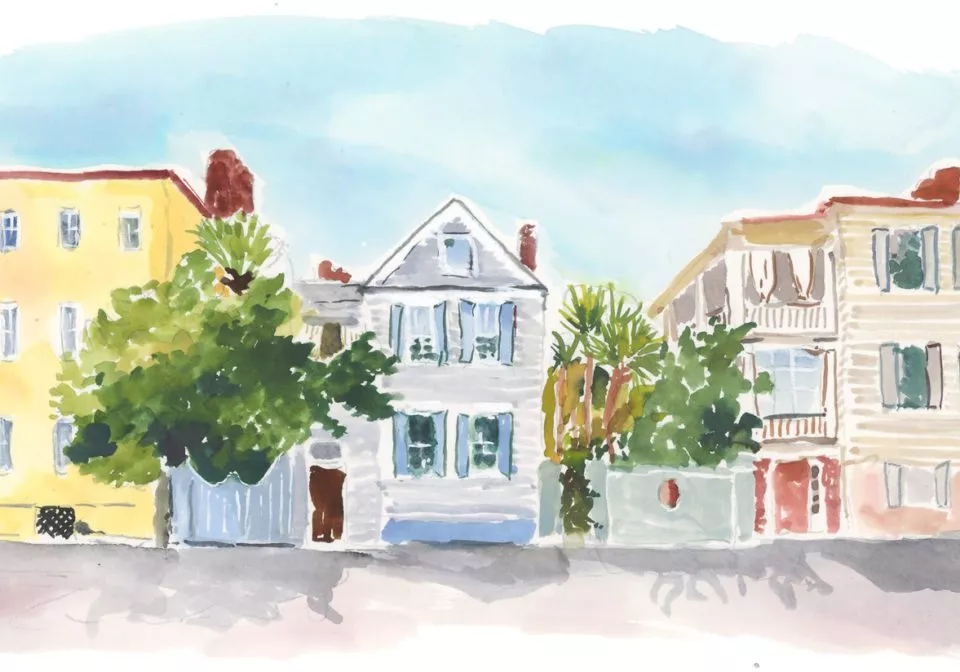 April 6, 2021|Accommodations
The Residences at Zero George
Introducing the Residences at Zero George-- all of the benefits of living like a Charleston local without the pressures of owning property.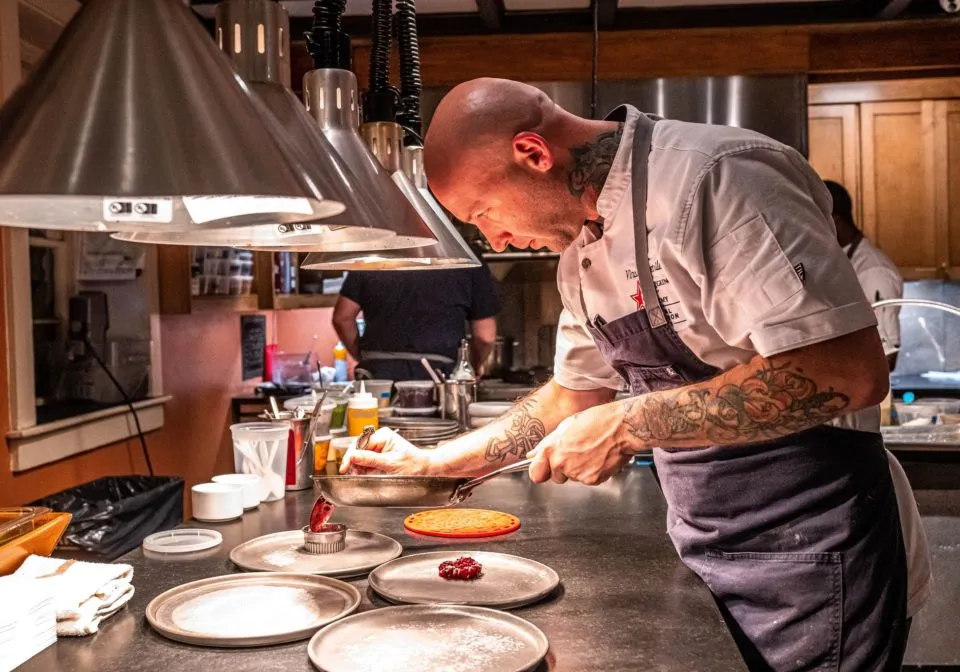 April 7, 2023|Press & Awards
Forbes 46 Chefs Around The Country Make Food Predictions For 2023
We're excited to announce Chef Vinson Petrillo has been featured by Forbes predicting which foods will be trending for 2023. "I believe chefs will be taking a look at healthier cooking options, holistic approaches, and vegetable-focused dishes. After dealing with Covid and fears of being sick, diners more…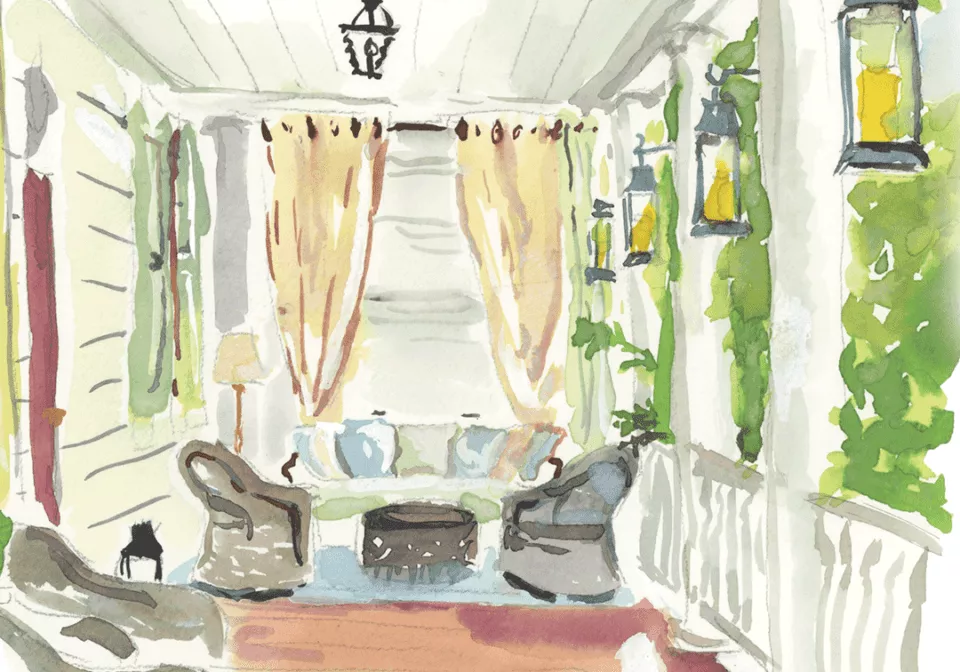 Itineraries
Eat Your Heart Out
The Foodie's Guide to Charleston